Archive for October, 2013
We chose to create a line of Nutcracker charms because of the universality of The Nutcracker. Many dance studios have a Nutcracker production; however, each production varies greatly from others. Dance studios have different backdrops, and storylines, but even more interesting, they have different characters. In some Nutcrackers, the Land of Sweets is a figment of Clara's imagination and her dream of a prince. In others, Drosselmeyer imagines his niece growing into a young woman and finding love. And yet, there are still so many others! While the Nutcracker is a staple around the holidays each Nutcracker is vastly different which makes it so much fun for us! We are constantly getting requests for charms that we would have never thought of! This was how our Lamb and Baker came to be part of our line:
Can you think of anything unique to your Nutcracker production? Let us know in the comments below!
When my daughters started taking dance classes I looked for ways to preserve the memories of their accomplishments whether large or small.
I wanted them to feel good about themselves and their performances. I did like most moms; I bought the t-shirts, flowers and trinkets.  However, I was still looking for something that would keep the memories forever. I moved to Greenville SC in 2001 and quickly enrolled my daughters at the School of Carolina Ballet Theatre.  It was there that I came across the Nutcracker Jewelry Collection founded by Barbara Selvy. Ms. Selvy explained that each charm was an original design and was created in a traditional "Nutcracker" pose and costume. I was captivated by these charms and expressed interest in the company should she ever choose to sell.
Nutcracker Jewelry's mission is to provide a quality keepsake to our young dancers while supporting the dance communities.  It seems the arts are always the first programs to lose necessary funding, our products help increase the ballet schools and companies fundraising capacity.
Under my direction Nutcracker Jewelry has broadened to include a number of new charms, and we have expanded to support dance studios in over 40 states. I am excited to see where this journey takes me, and I look forward to meeting you all along the way!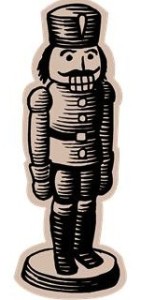 Welcome to the Nutcracker Jewelry blog! Here at Nutcracker Jewelry, we want to be as accessible to you, our customer, as possible. This includes listening to you and realizing that a blog would be the best way for us to remain present and to keep you updated on what's going on behind the scenes. Here, you will see fun facts about our charms, about production, and about how to use our company to market most effectively as a fundraiser for your school. Keep an eye out for new charms and for our dancers' corner where dancers will give their tips and tricks to help with your dancer's questions and concerns. We hope you enjoy, and we'll see you next Monday!