Archive for December, 2013
The Nutcracker is a staple of the Holiday season. It hits November and it seems that every retailer has miraculously found "The Dance of the Sugar Plum Fairy" and claimed it as their own, Nutcracker figurines can be found everywhere, and Clara dolls become even more important with little girls. The holiday season is a time of cheer and celebration, and we have even more to celebrate with one of our customers: The Princeton Ballet. Check out below to see the custom sketch that they designed for their 50th Nutcracker Anniversary.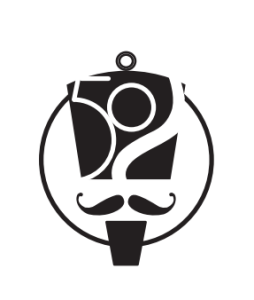 Sketching is hard. As a former dancer, I always imagined that I was artistic. I thought I could act, sing, and draw. I was quickly reminded that we work with a sketch artist for a reason when I attempted a sketch of a pose that I liked. One of the first things that I think about when I see a new sketch is the shape created by the legs or the lines created by the arms. My dance instructor was huge on épaulemant; and so, I find myself very critical of the lines created by the shoulders, neck, and upper body when I see a new charm. My instructor was always interested in creating the longest, leanest line (particularly for my 5 foot frame); and so, I want to see the straightest knees and longest extension. I think about whether the instep extends and lengthens the leg, or does the line stop at the ankle? Does the foot claw rather than extend? If you look at our charms every dancer is different, the feet are never the same just as no dancer's feet are exactly the same. Some shoes are more arched, while others may have that instep that every dancer desires. Now we'll admit that we are a little bit lucky in the fact that we are able to tweak the pieces until they are exactly how we want them to be, but a lot of work goes into finding that perfect line and it takes months of back and forth between our team and the sketch artist. A pointed foot is not just a pointed foot. The line of the arm is a curve, this is true, but it's a curve, which allows for a drop of water to run from your shoulder and down until the tip of your middle finger where the line ends. Because we are dancers making charms for other dancers we want to bring you the best lines that we can create and it all begins during the sketching process.