Archive for July, 2015
Wholesale membership is now available to ALL dance studios. That means that all of our 501-C3 studios can return as wholesale members as well as ALL other accredited dance studios! Sign up for Wholesale Membership at the top lefthand of our homepage or in our menu options.
The team here at Incentives looks forward to hearing from you!
-A <3
There aren't many people who will tell you that salads aren't good for you. That's because so long as your salads are more salad than dressing…they usually are. Unfortunately for some of us, salads are not always the most filling meal. For the longest time I would try to 'be good' and eat my salad for dinner only to be starving again by 10 o'clock. Lucky for me, now I have things down pat. Here are my tips for a perfectly filling salad.
1. Choose a type of leafy green that you love. My problem was that I kept trying to force down spinach…I hate spinach. Now, I have discovered kale and my life has changed. I love the earthy flavor of kale, the spiciness of arugula, and you can never go wrong with a spring mix. Make sure that they are always in the house to be grabbed at a moments notice.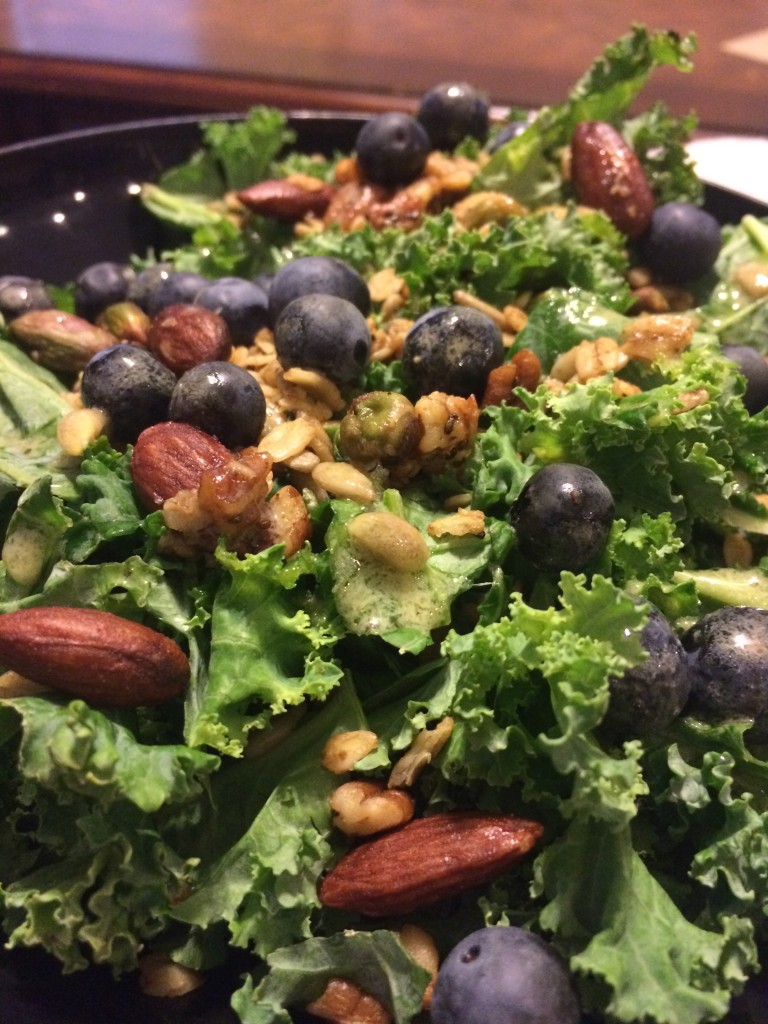 2. Choose a protein. Steak, salmon, and shrimp are my personal favorite choices to top a salad. For you non-eaters, nuts like almonds, pecans, and walnuts are great for my non-meat salads. Proteins help to fill you up and will help you to not feel hungry later.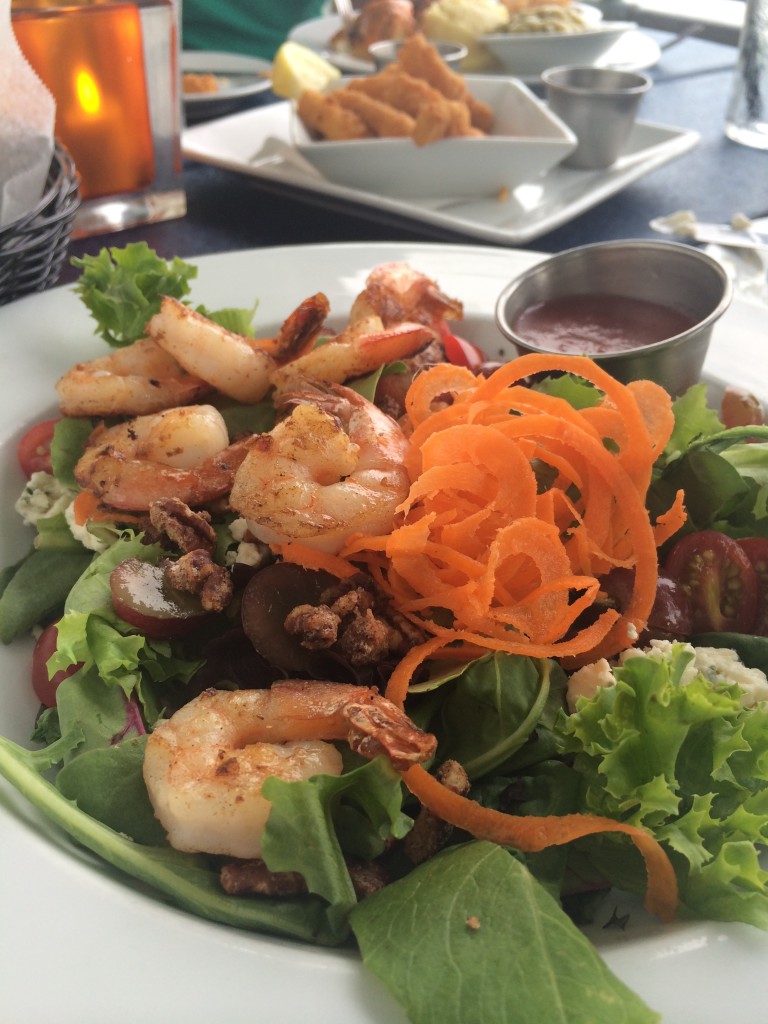 3. Use different flavors. I love tart dressings, so I make sure to add fruit to balance out my palette. I have found that if I satisfy each of my cravings then I don't tend to get hungrier at night time.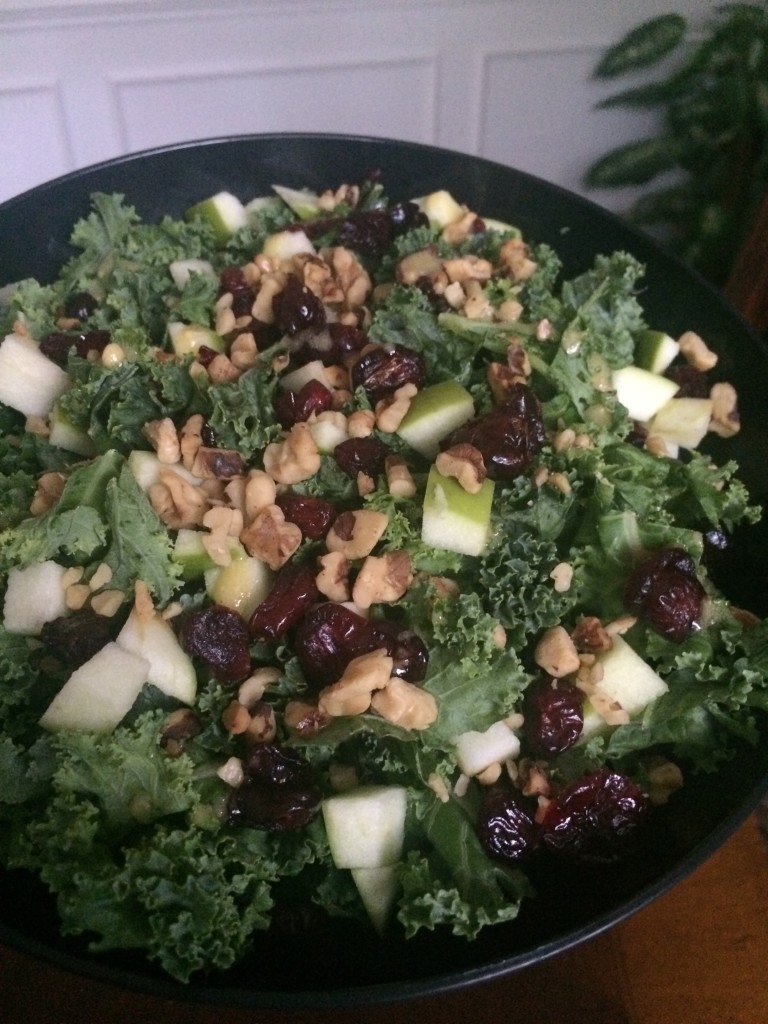 **Note: I don't do cheese anymore. But feta and goat cheese tend to be popular choices in the restaurants as of late.
Let us know what your favorite salad tips are!
At this point in the summer, you may be halfway through a summer intensive. Maybe you're getting ready to head out to a summer intensive. Or you could even just be gearing up to take some classes to keep in shape. No matter what your summer plans are, getting the proper fuel to nourish your body and give you the energy that you need to perform at your best is extremely important. It's good to know your body. It's good to know what kind of foods make you feel bloated or heavy when you want to feel ready to move. I, for instance, love a good omelette. But I know that the cheese in omelettes make me feel bloated, so I refrain from having omelettes before class. Oatmeal, however, is a completely different story.
I never got into oatmeal. I had a friend who made me oatmeal once, and it was disgusting. It was instant and watery, and I was having none of it. And then I got to college and my views on oatmeal changed dramatically.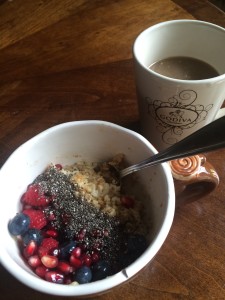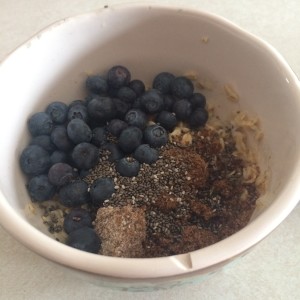 Oatmeal is my absolute favorite. If you want to have more control of what is going into your oatmeal then you can make your own oatmeal using either rolled oats or steel cut oats and your favorite sweeteners. Pictured above, I have maple and brown sugar instant oatmeal followed by my own composition of maple syrup and brown sugar. I pretty much always add in blueberries and then some other fun fruits that are available in the supermarket. If something that you want isn't in season then frozen fruits are a good way to go. They are frozen at their nutritional peak and they add a little bit of iciness during the summer months. Chia seeds are my favorite way to add in some extra fiber, but be careful of how much you are adding to your oatmeal! You don't want to have to run to the bathroom during class. Let us know how you like to eat your oatmeal in the comments!