Friday Night with the Joffrey
This Friday, I was able to see the Joffrey Ballet Company perform Christopher Wheeldon's Swan Lake. I wasn't exactly sure what to expect as I had read that it would be a new retelling of the classic ballet, but I didn't let that stop me and went in to the performance with an open mind. Naturally, photography wasn't allowed during the performance, but I'll share some extras from the night! Let me take you through my night in pictures!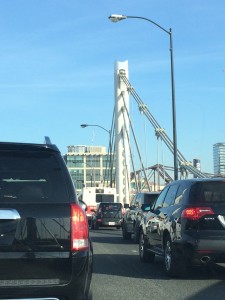 We left early for the city and were stuck in traffic for a good 45 minutes before we made it to a delicious dinner.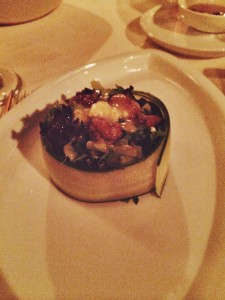 I got a beautiful little salad of fresh greens with goat cheese and walnuts in a light balsamic dressing.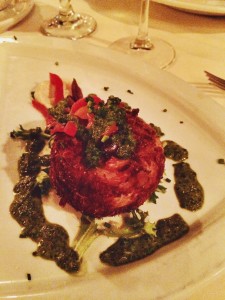 Along with a crab cake in a pesto.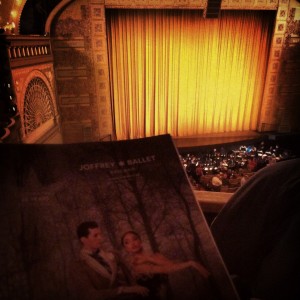 And then we made our way to the theatre where I impatiently waited for the production to begin. I bided my time taking pictures of our beautiful surroundings.
Firstly, I was so impressed by the dancing. I have had the privilege of seeing a number of dance companies, but the caliber of dancing found at companies like the Joffrey is remarkable.
Secondly, the choreography was definitely different than what you see at most performances. Wheeldon reimagined Swan Lake and transported it from the traditional 15th century setting to place the performance in 18th century France. We were watching a ballet company put on a performance of Swan Lake, and we saw how the Principal Dancer playing Siegfried saw parallels between Swan Lake and his life through dreams. The setting allowed for a number of references to Degas's work of dancers which I personally loved the decision to move the time period because I had a teacher who was obsessed with Degas's dancers and saw how she used the paintings for inspiration when I was younger. Though different, the story was beautifully told, and I don't think that the format took away from the story except at the end.
I do wish that there had been the same tragic impact that the original telling of Swan Lake had. Because of the dream like story telling everything was still okay at the end of the ballet whereas, I do enjoy a good tragic ending. So while I really enjoyed everything about the ballet, I don't need a retelling of my other favorite ballet, Giselle, anytime soon.
Tags // chicago, Performance, Swan Lake
Trackback from your site.